Celebrations to Remember Begin at The Tribute Golf Club
From our award-winning Scottish links-style championship layout to our renowned amenities and impeccable service, The Tribute gives you the best of both worlds: a cozy, traditional venue with a stylish interior to give that blend of classic and modern locale for extraordinary weddings, superlative special events, or unforgettable celebrations with family and friends.
The Clubhouse
Named "Best Clubhouse" by Avid Golfer magazine, The Tribute Golf Club's majestic 33,000-square-foot English Tudor clubhouse immerses guests in Old World charm while providing an enviable array of luxurious amenities. The clubhouse encompasses a full-service Pro Shop, offering premium-brand golf equipment and apparel; outstanding dining under the direction of an award-winning Executive Chef, serving international and regional fare for Private Events and everyday dining in the Ye Old Pro Shop Pub. The spaces within the clubhouse include richly-appointed conference and banquet facilities, including both indoor and outdoor event venues.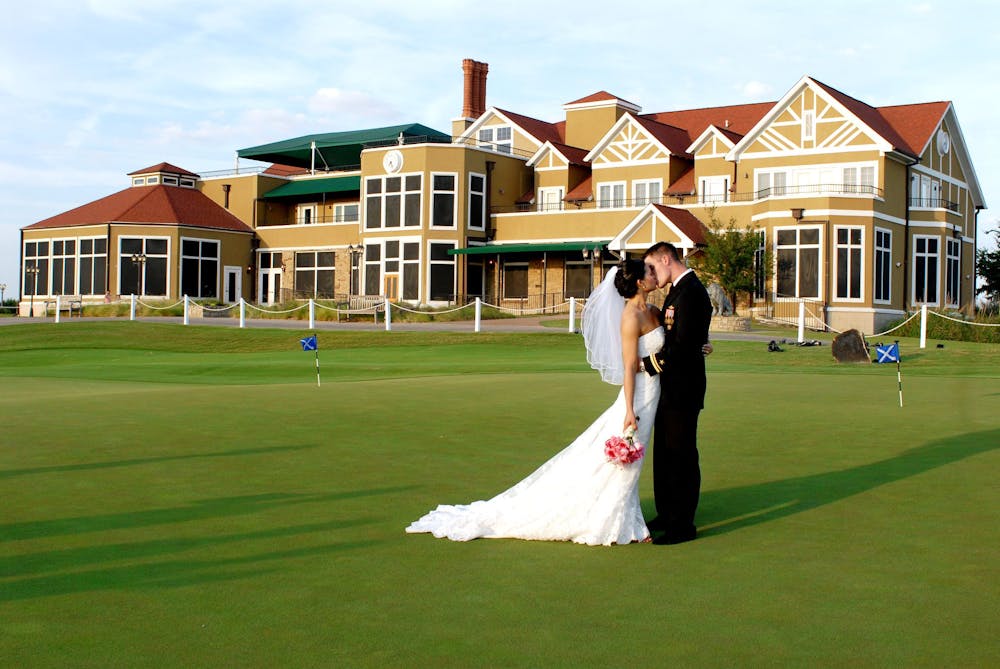 The Royal Ballroom
Featuring vaulted ceilings, soaring bay windows with breathtaking views of the golf course, and an open floor plan, the Royal Ballroom is a picturesque setting for wedding receptions, charitable functions, and corporate events accommodating up to 200 guests. The Royal Ballroom features picture perfect ceiling drapes and twinkle lights, a regal fireplace, and is a perfect place to put your own stamp on an impressive space to eat, drink and dance!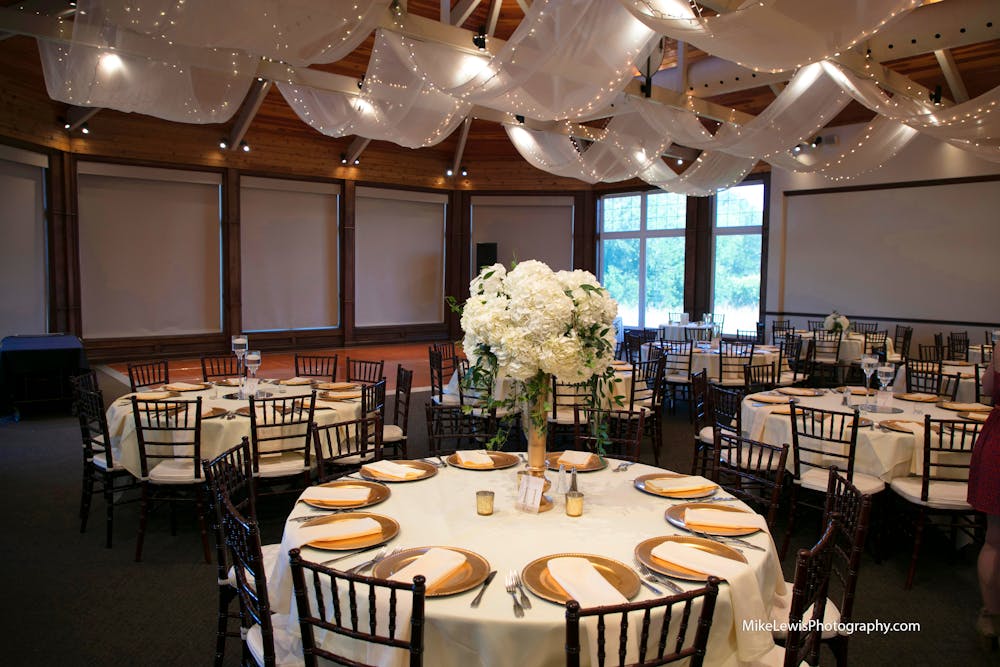 Ceremony Arbor
Surrounded by native grasses and gorgeous natural landscaping, the recently renovated ceremony arbor is a breathtaking setting for romantic wedding ceremonies and vow renewals.
The Highland Terrace
Located on the third floor rooftop, the Highland Terrace is a beautiful and relaxing locale for al fresco celebrations or celebrating under the stars, featuring spectacular views of Lake Lewisville and our magnificent Scottish links-style golf course.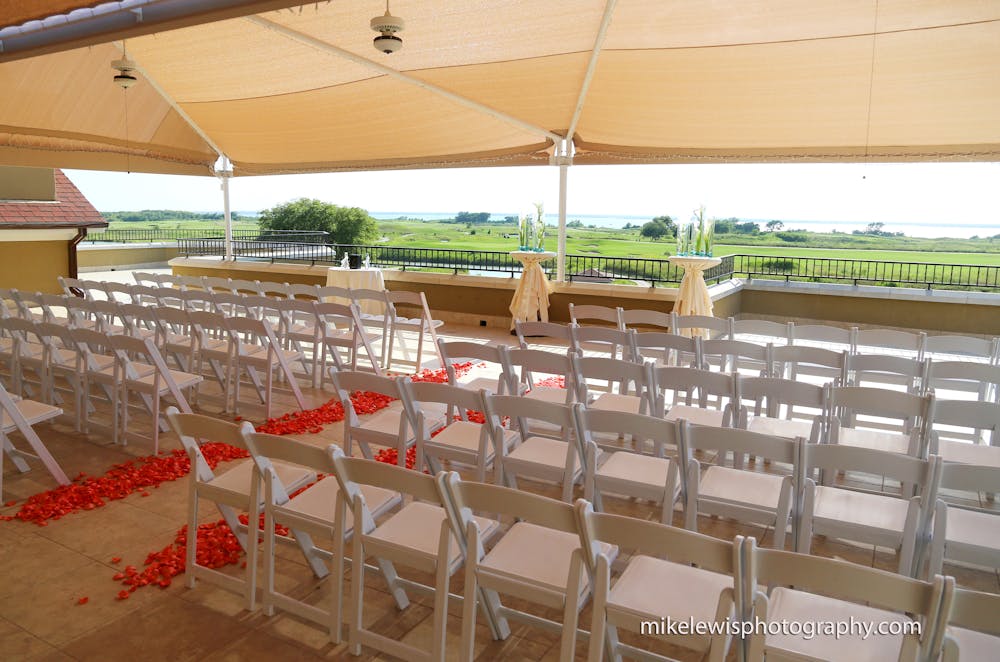 What people are saying...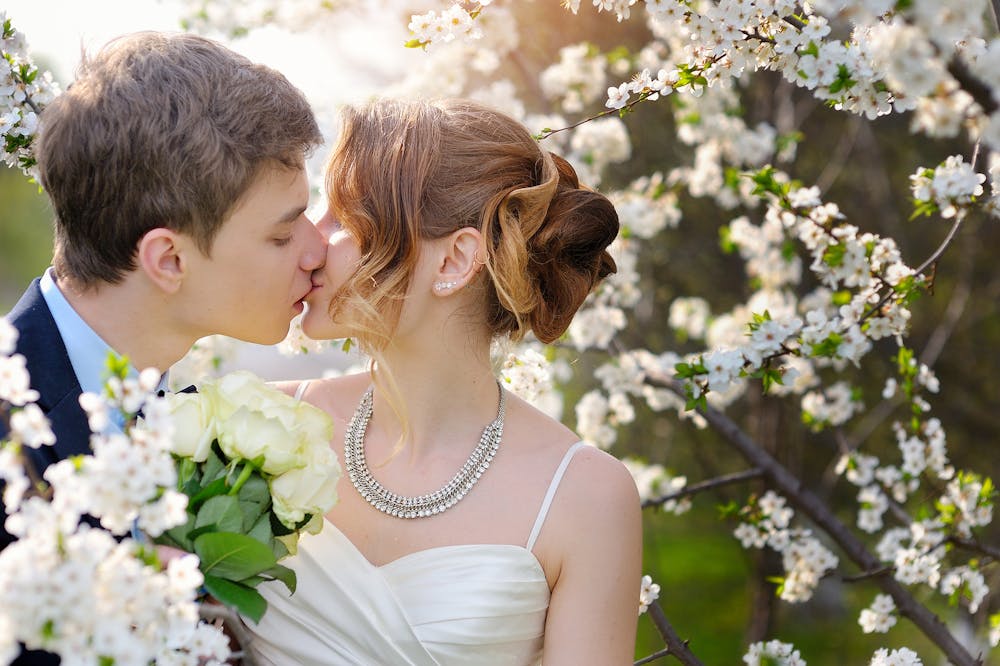 "I got married here on September 6 and it was the most "Magical Night" of my life. I married my bestfriend and planned my wedding in 3 weeks. The staff was especially willing and eager to meet my every needs. Highly recommend you call them today, if you are looking for a team of dedicated people who are about making your day the very "BEST"."
- Magical Night
"The people at the tribute are so wonderful and accommodating. They were willing to answer as many questions I had throughout the process (which was a lot!) and make sure everything was planned exactly how we wanted. The wedding coordinator on the wedding day was extremely professional and did a great job involving the rest of the wedding group so that my husband and I would feel the least amount of stress."
- Wonderful
Meet your Events Director - Kimberly Smith
My Favorite Musical Band/Artist is? Miranda Lambert
If I could only eat only food item the rest of my life it would be? Chic-Fil-A
Favorite quote or personal saying? Make a list of things you do every day. Compare the list. Adjust accordingly.
#1 thing on my bucket list? See EVERY Broadway Musical in person!
My Astrological Sign is? Pisces - February 19 - April 21
I am originally from? Frisco, TX
My Favorite City in the World is? Las Vegas
When I am not at work I like to? workout, spend time with my husband, daughter, and our two dogs
Favorite Movie of all time? Pretty in Pink
If I had a gift card with unlimited money on I would head straight to this store? Reebok
My favorite part of the wedding process is? Seeing a couples vision for their big day come to fruition
The most important Planning Tip for a bride is? "Whistle while you Hustle" which just means to enjoy the process but work for what you want
Number of years in the wedding industry? 3

To begin the amazing journey of planning your wedding at The Tribute, please complete the form below.